Reflecting on identity
Proud to be me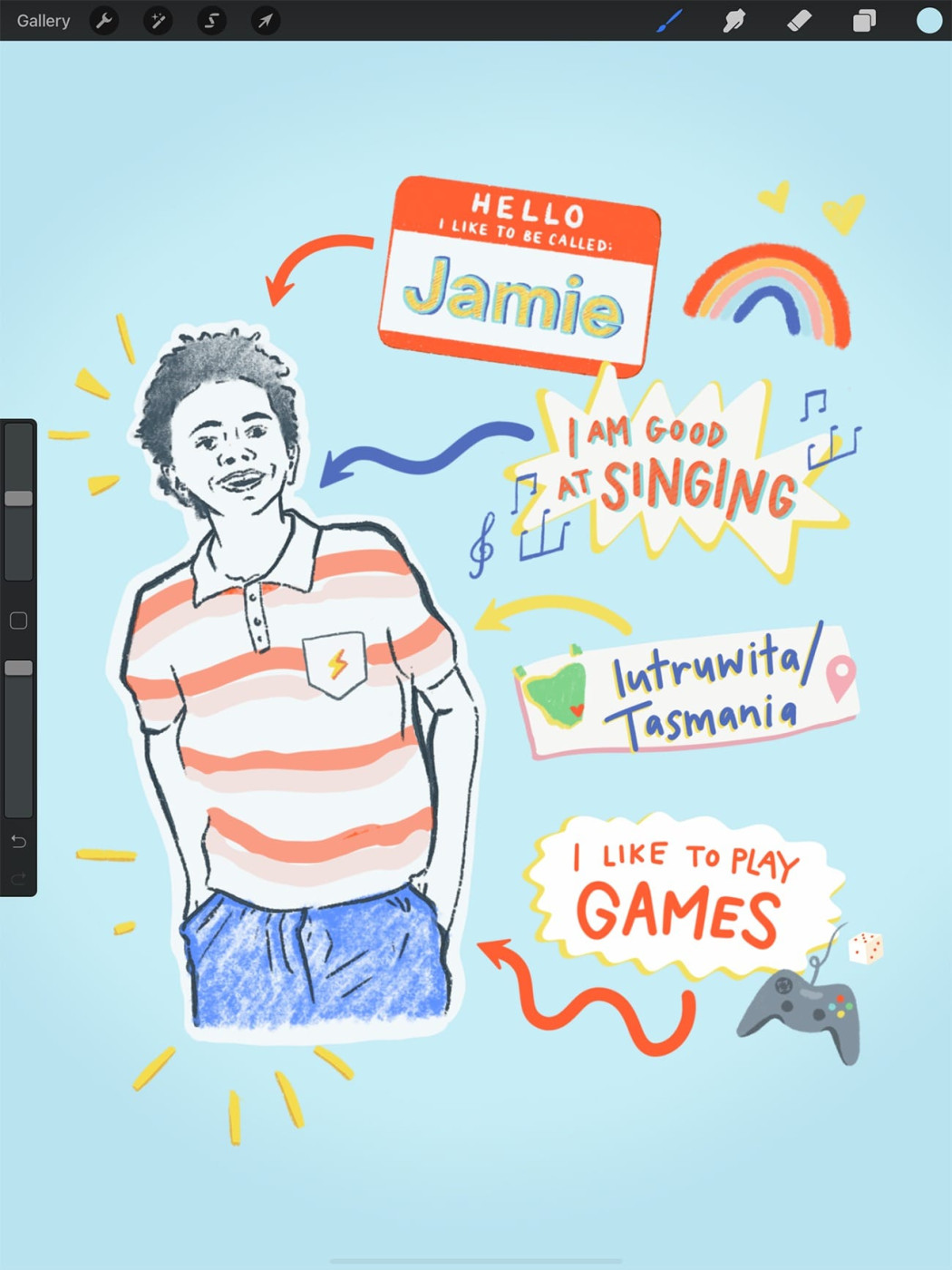 Download Options
Lesson Overview
Everyone is important.
In this lesson students illustrate a self-portrait and reflect on the elements of self that make up their identity.
Then, employing Social Emotional Learning principles, students work with their classmates to find common ground and create a collaborative artwork that celebrates their similarities and differences.
Educational Value
Students engage in the process of Social Emotional Learning to recognize and understand their own feelings and strengths.
Students will take the perspective of others, and appreciate and interact positively with diverse groups.
Students will understand the flexibility of layers in digital art, and use digital technologies to practice artistic collaboration.
All you need is an iPad and the following apps:
Procreate
Camera