Everybody is unique
My anatomy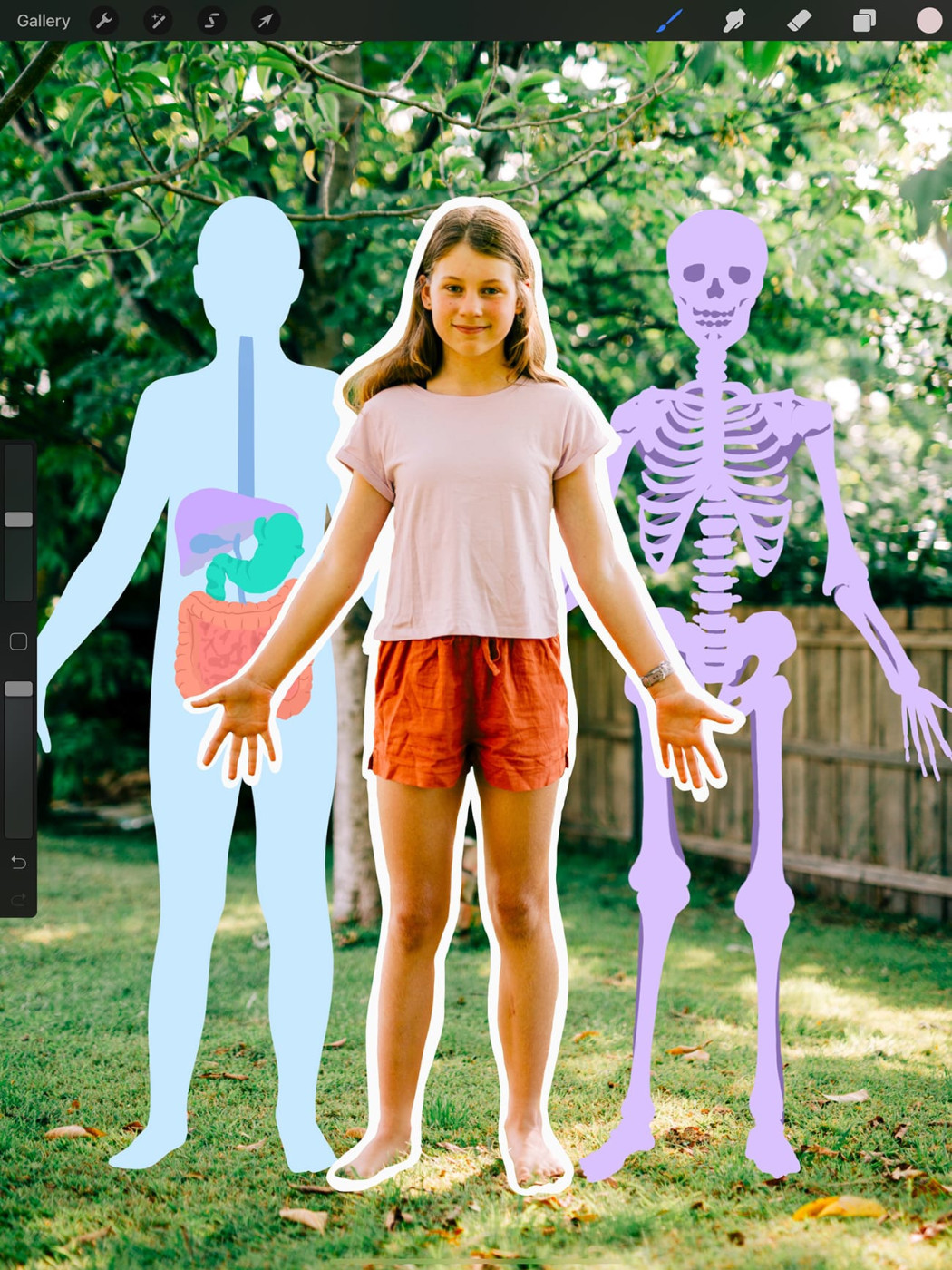 Download Options
Lesson Overview
Systems of the human body
Students investigate the systems of the human body through reference to themselves using layers and illustration.
Start by taking a self portrait and annotating the things that make you and your body unique. Then take it below the surface by researching the body's core systems and creating infographics that represent each one. Finish up by summarizing your findings in Keynote, using your own words to give context to your illustrations.
Educational Value
Students explore the structure and function of the major systems of the human body.
Students reflect on the things that make them unique, and the similarities they share with others.
Students use digital technologies to create graphic representations of biological systems.
All you need is an iPad and the following apps: