Animating the human body
How I move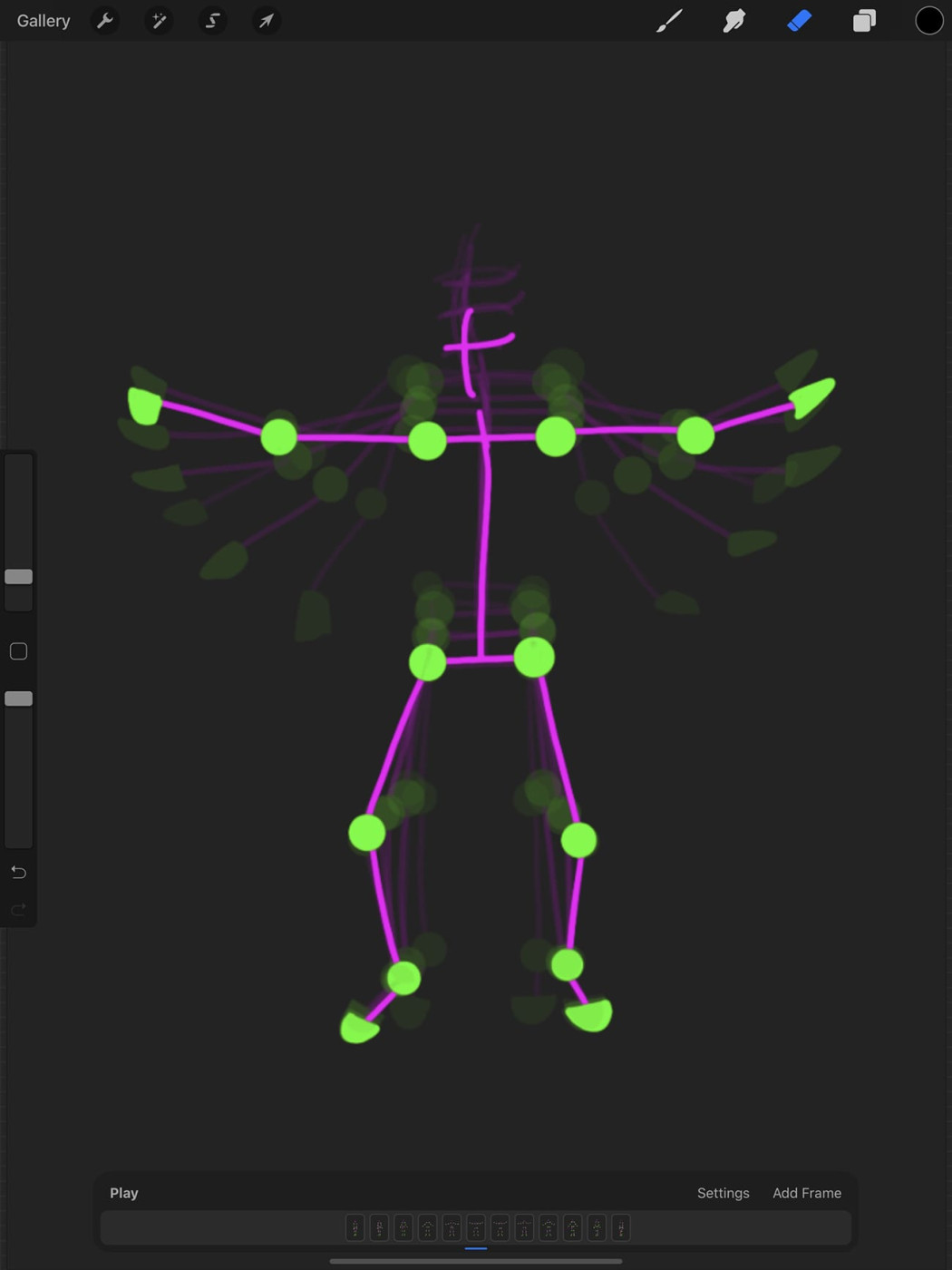 Download Options
Lesson Overview
Capture the motion.
Record and recreate your body's movements while learning the principles of motion capture and developing frame-by-frame animation skills.
Take it further by swapping animations with your classmates and bringing them together to create a work-out video to use in daily PE.
Educational Value
Students will construct and perform imaginative and original locomotor movement sequences.
Students use digital technologies to produce an accurate representation of their movement sequence.
Students work collaboratively to develop further applications for their animations.
All you need is an iPad and the following apps:
Procreate
Camera
Photos
iMovie