Beginners Series
Learn with Procreate
Beginners Series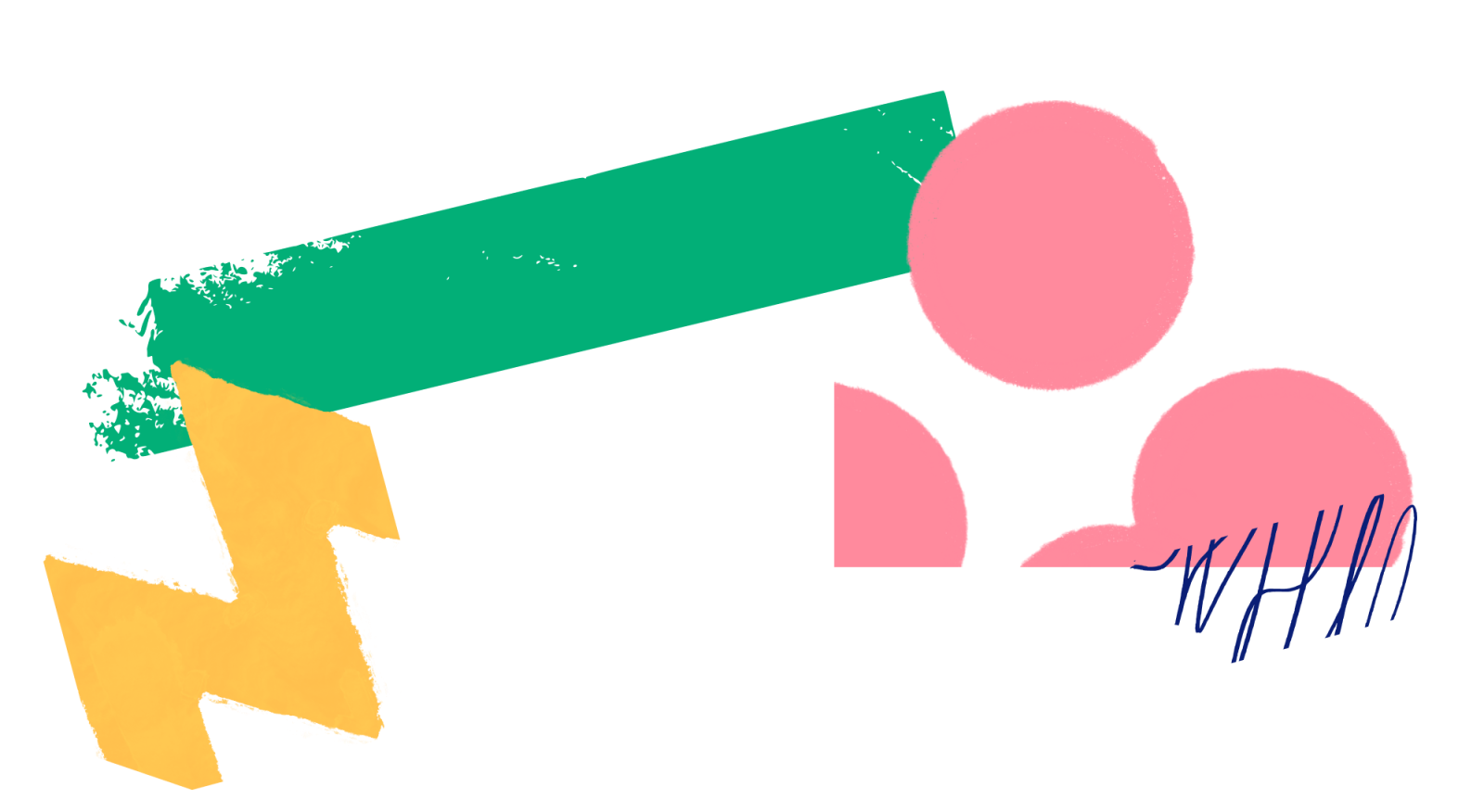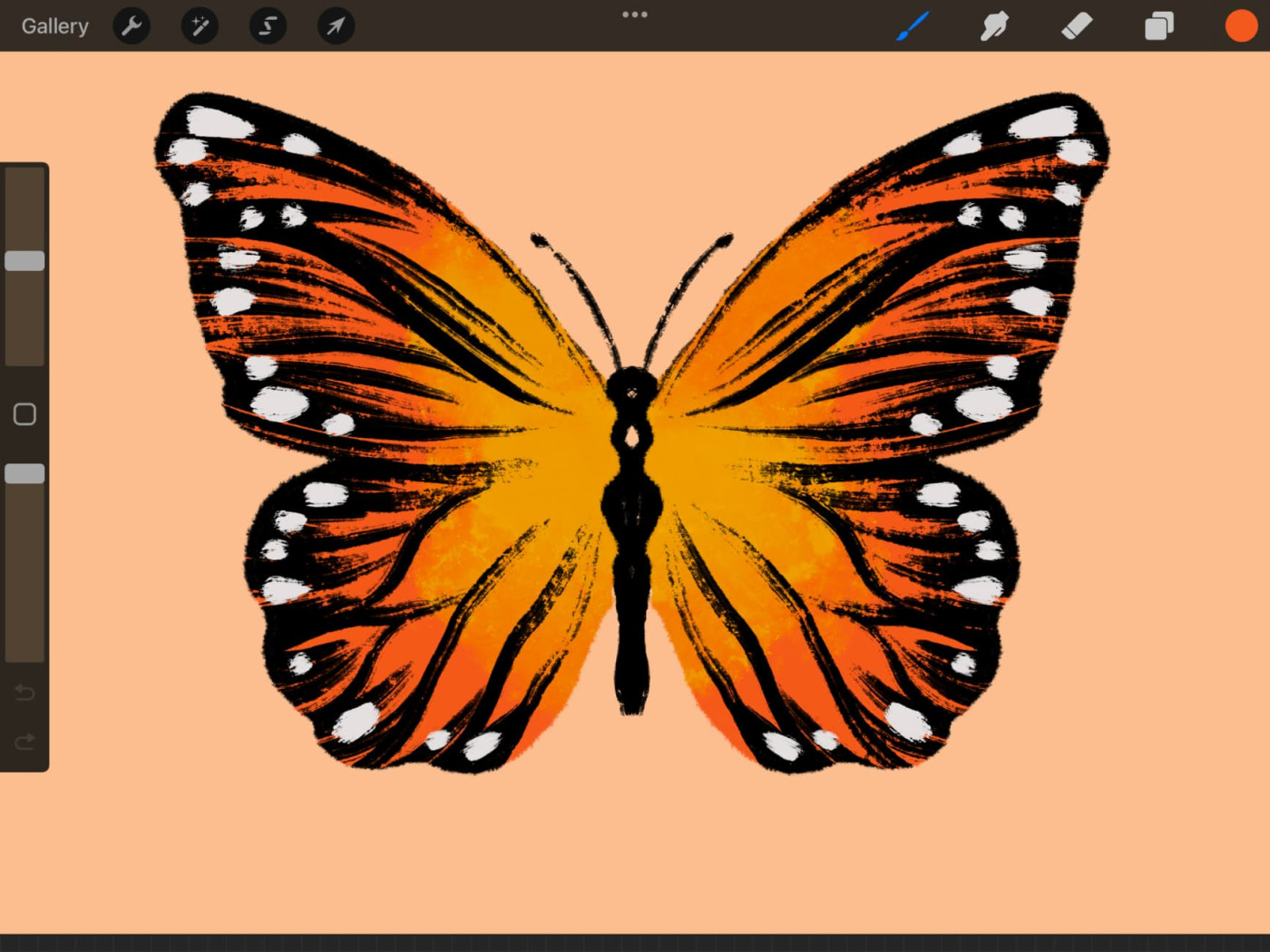 The best place to begin.
Empower beginners with all the skills they need to create art 
and animation on iPad. The Beginner Series has everything you need 
to understand the fundamentals of digital art and Procreate.
Part One
The Fundamentals
Duration 16 mins
Estimated lesson time
30-45 mins
Discover how to use Procreate's brushes and colors, along with all the essential gestures and tools you need to begin creating digital art on iPad.
Create a stunning, stylized landscape while discovering digital art fundamentals, 
and the Paint, Smudge and Erase tools in Procreate.
In this lesson
Students will learn to navigate Procreate's user interface and intuitive gestures.
Students will explore how color works in the digital space and how to use Painting tools to create marks on their digital canvas.
Students will be introduced to the concept of layers and the flexibility they offer.
Part Two
Painting Tools
Duration 18 mins
Estimated lesson time
45-60 mins
Take your new digital art skills and expand them by delving deeper into how essential Procreate tools – color, brushes, layers and effects work.
Build a beautiful night scene step-by-step while discovering how to create type, use blend modes and layers, plus how to create you own brushes in Procreate.
In this lesson
Students will master QuickShape and ColorDrop, to create and fill perfect shapes.
Students will deepen their understanding of Layers Options, Alpha Lock and Blend Modes.
Students will be introduced to Procreate's Editing Tools, including Blur, Text, and Transform.
Part Three
Editing Tools
Duration 19 mins
Estimated lesson time
45-60 mins
Unlock more creative potential as you get to grips with Procreate Editing Tool basics including Transform, Selection, Adjustments and Actions.
Creating this stellar artwork is all you need to understand layer masking and merging, transforming and how to produce magical results using Procreate's Liquify.
In this lesson
Sudents will explore Selection and Transform modes to edit and manipulate their artwork.
Students will be introduced to non-destructive workflows by using Clipping Masks.
Students will build on their knowledge of Adjustments by using Blur and Liquify to add atmosphere to their artwork.
Part Four
Actions & Animations
Duration 16 mins
Estimated lesson time
30-45 mins
Open up the Actions menu and discover how to insert images, use drawing guides, and an animation tool so simple everyone can use it.
Bring your own butterfly to life using Animation Assist while learning to import images into Procreate to use as photographic reference, and halving your workload with Drawing Assist's symmetry mode.
In this lesson
Students will learn to insert an image to their canvas, and how to refer to an image as a guide.
Students will use Procreate's Drawing Guides to create a symmetrical artwork.
Students will create a looping frame-by-frame animation, and understand key animation terms.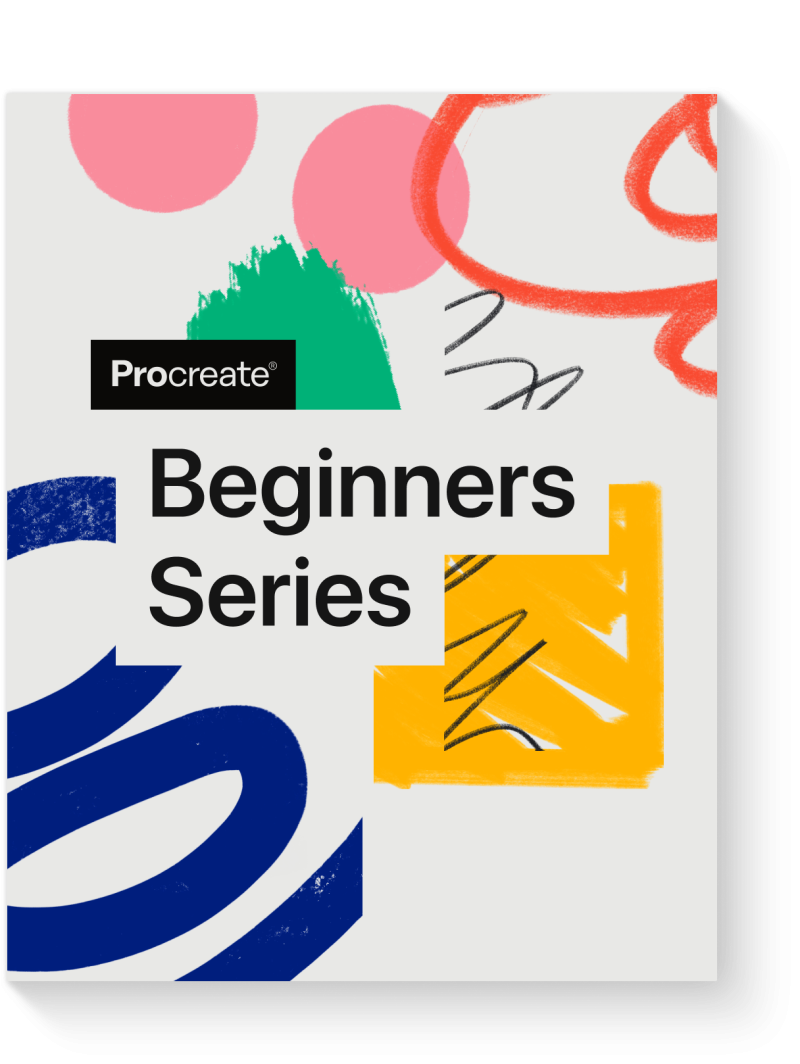 Everything you need
Videos and workbooks.
Whether teaching yourself or an entire class, our 
Beginners Series resources are here to help. 
Use them as is, or adapt them to learn how to 
use Procreate and the essentials of digital art.
Download all resources