Holiday traditions
How we celebrate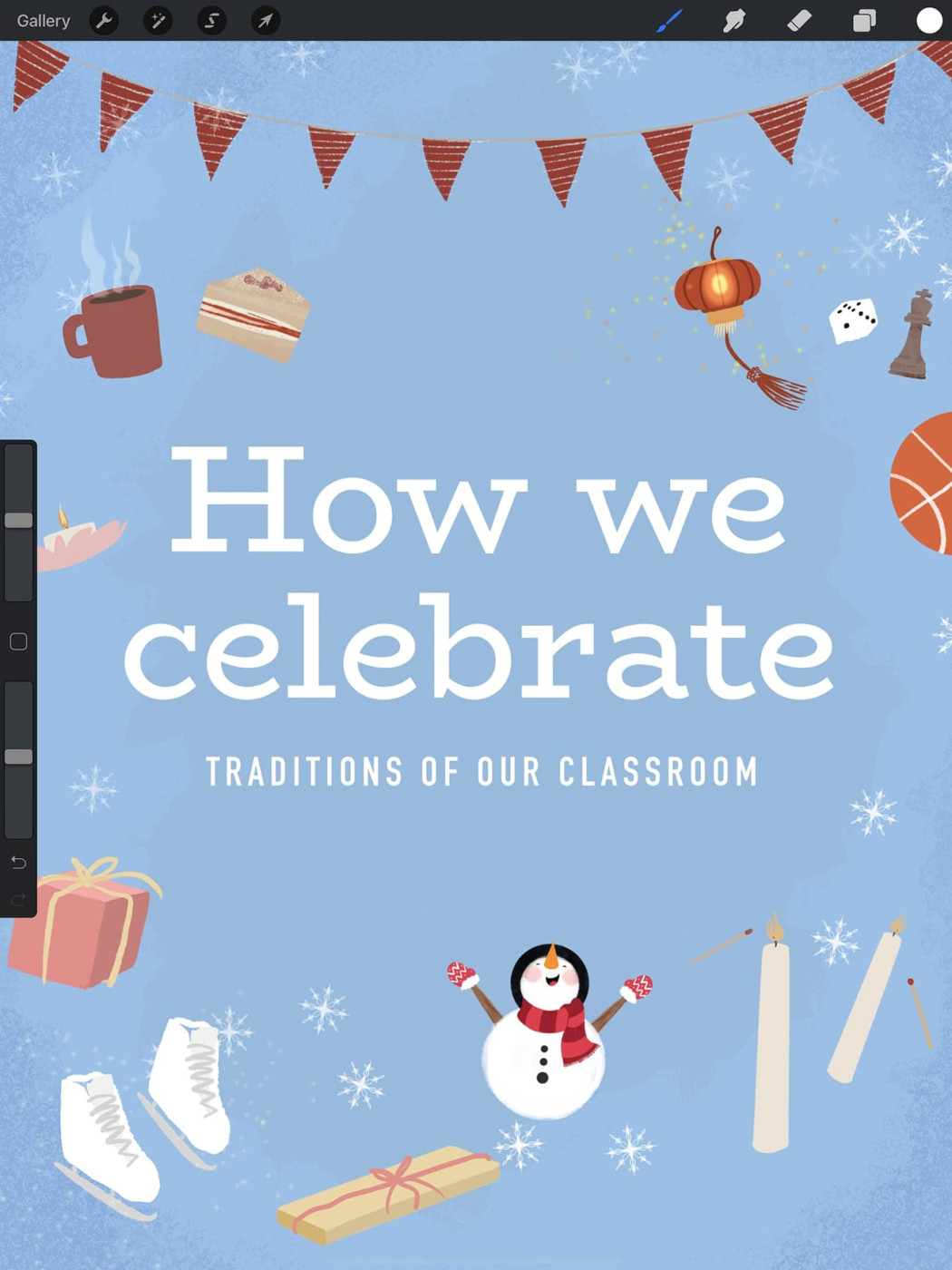 Download Options
Lesson Overview
Cultures of our classroom
Celebrate the cultures of your classroom by learning about the special traditions students have with their family and friends.
Students write and illustrate an artwork that shows the ways they celebrate. Airdrop artworks to one device to bring them together and create a picture book the class's whole community can enjoy.
Educational Value
Students understand how different social groups express their identities and celebrate moments of significance.
Students understand and celebrate the cultural diversity within their classroom.
All you need is an iPad and the following apps:
Procreate