Digital mural
Paint the town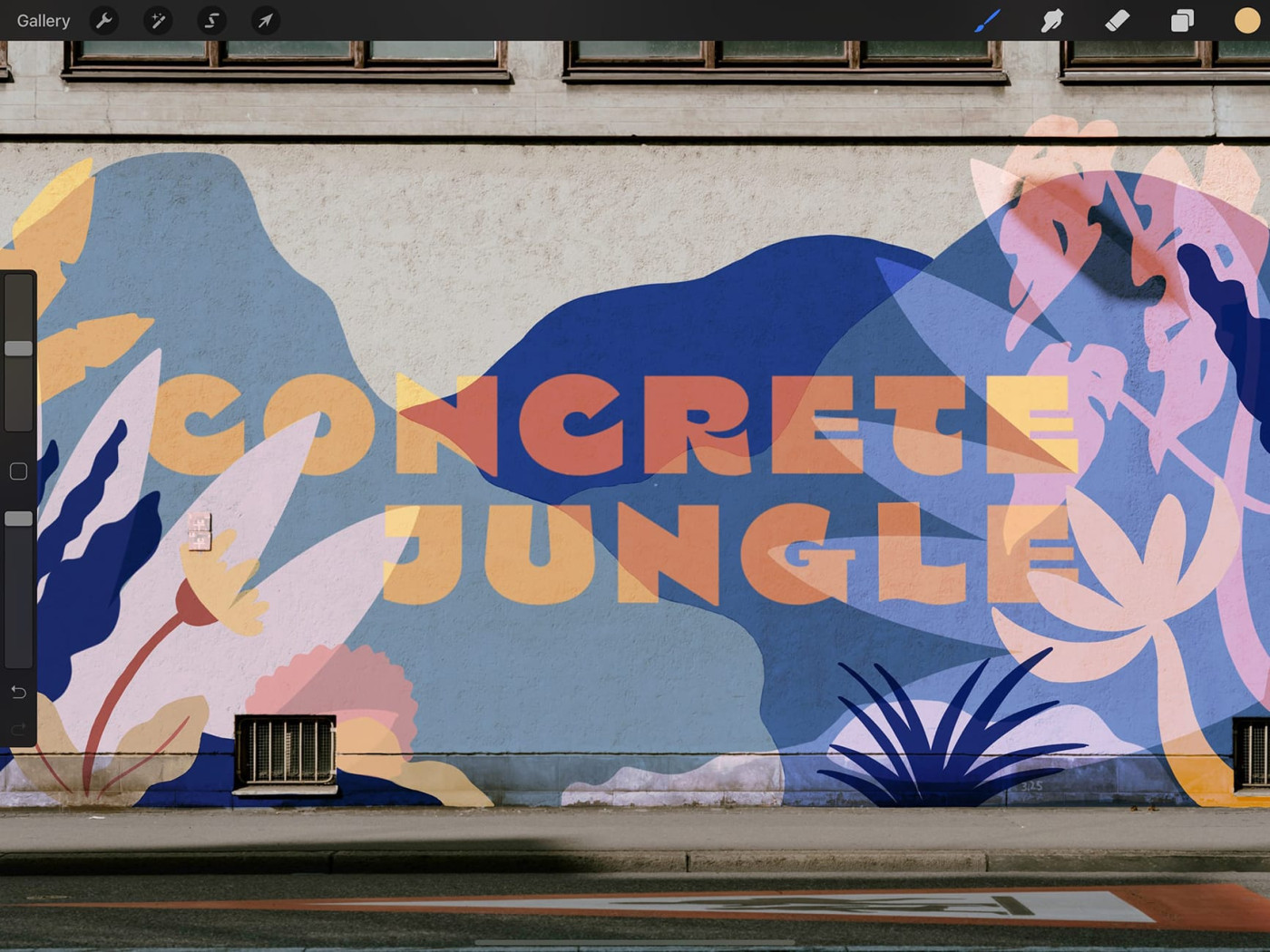 Download Options
Lesson Overview
Virtual public artwork
Public artworks reflect the values of our societies and add meaning and beauty to community spaces. Put this challenge in the hands of students, and see what they create.
Start with exploring your community and finding potential spaces. Then design and create a digital mural and experiment with blend modes to help it blend into the environment. If you're feeling bold, you can take it further and write a proposal to turn your design into a reality!
Educational Value
Students reflect on the influence of social connectedness and community identity on the liveability of place.
Students conceptualise and develop representations of themes or concepts to experiment with their personal style.
Students explore the social and political roles of art in public places.
All you need is an iPad and the following apps:
Procreate
Camera
Photos
Pages