Character design
Microscopic marvels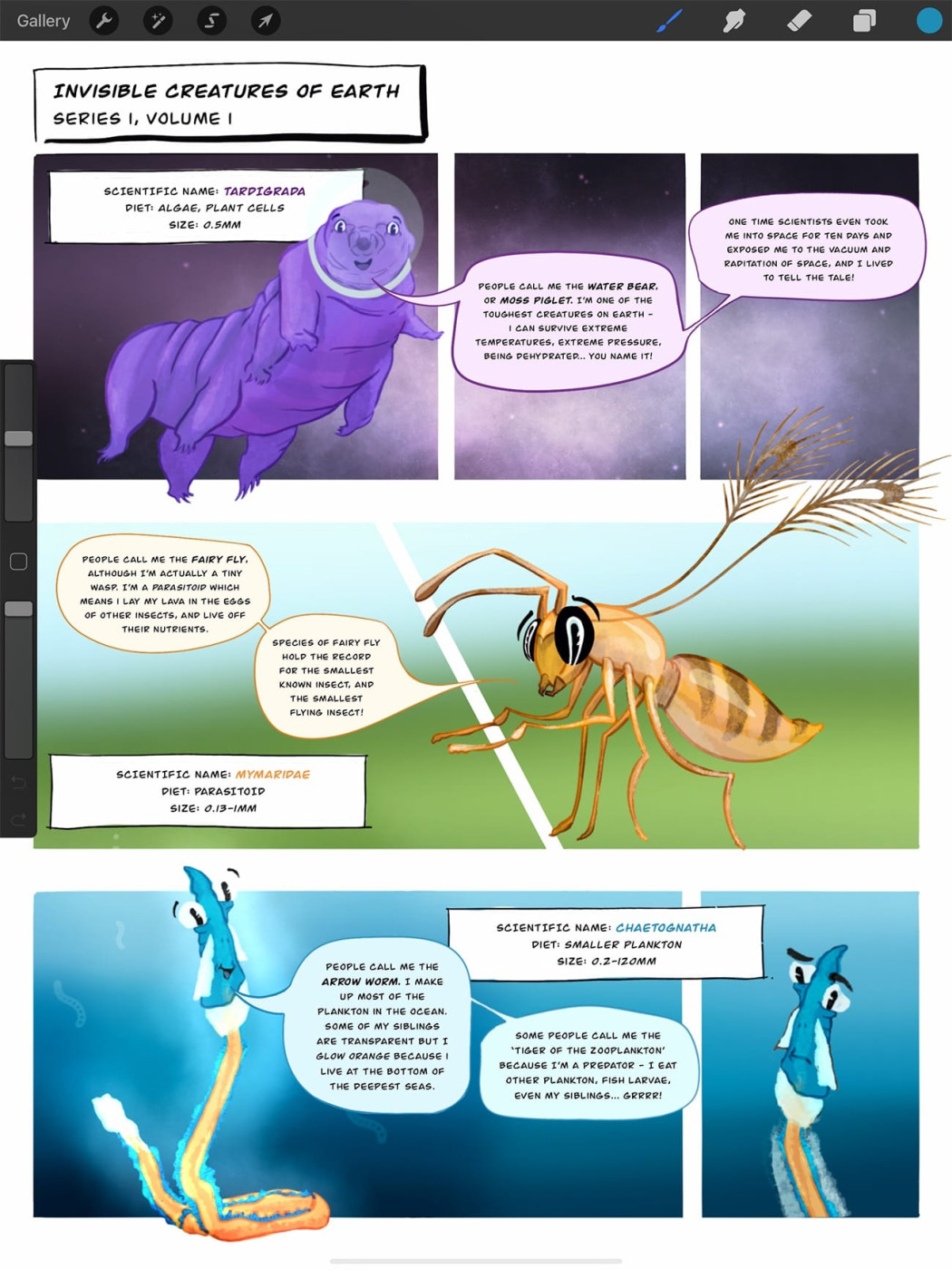 Download Options
Lesson Overview
Developing Character
Research the earth's tiniest creatures, and develop them into fully formed characters with feelings, emotions and personalities.
Share your characters with your class mates to develop a comic strip or creative writing piece, highlighting your tiny heroes.
Educational Value
Students will engage in a character design process to do in depth research on a microscopic creature.
Students use creative writing skills to build a narrative based on their research.
Students understand the complex and diverse existence of micro-organisms, and their importance in the biodiversity of our planet.
All you need is an iPad and the following apps: