Thinking outside the box
Exploring character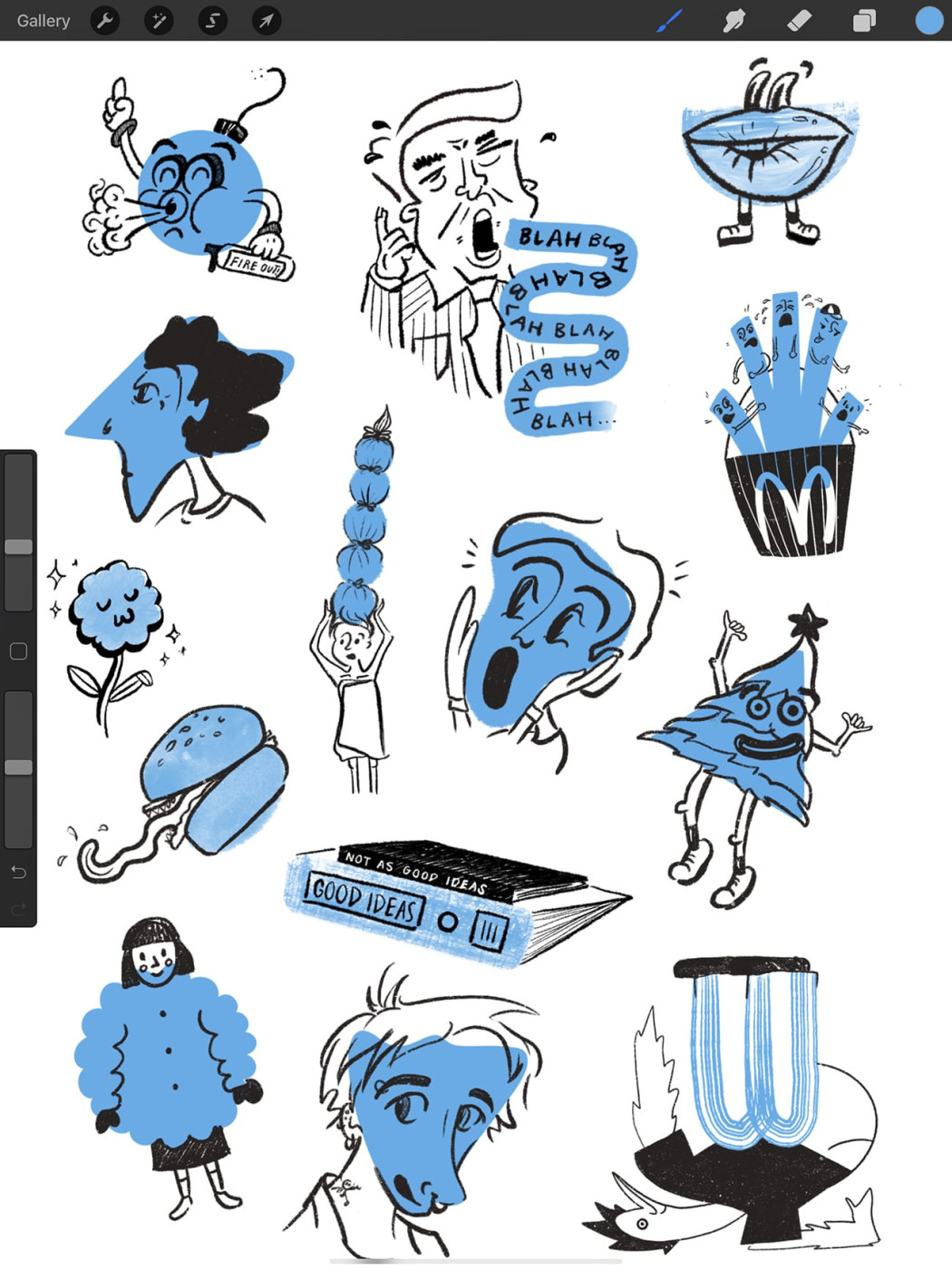 Download Options
Lesson Overview
Shaping new personalities
Create a series of unique characters that are bursting with personality, all from basic shapes.
Perfect for Procreate beginners, this exploratory exercise will get ideas flowing and teach students new digital art tricks such as QuickShape, ColorDrop, and a basic use of layers.
Educational Value
Students select and experiment with different forms, styles and digital brushes.
Students develop techniques in abstracting realistic imagery into simplified representational shapes and lines.
Promotes divergent thinking skills in student's art-making.
All you need is an iPad and the following apps:
Procreate