Drawing prompt challenge
ArtMash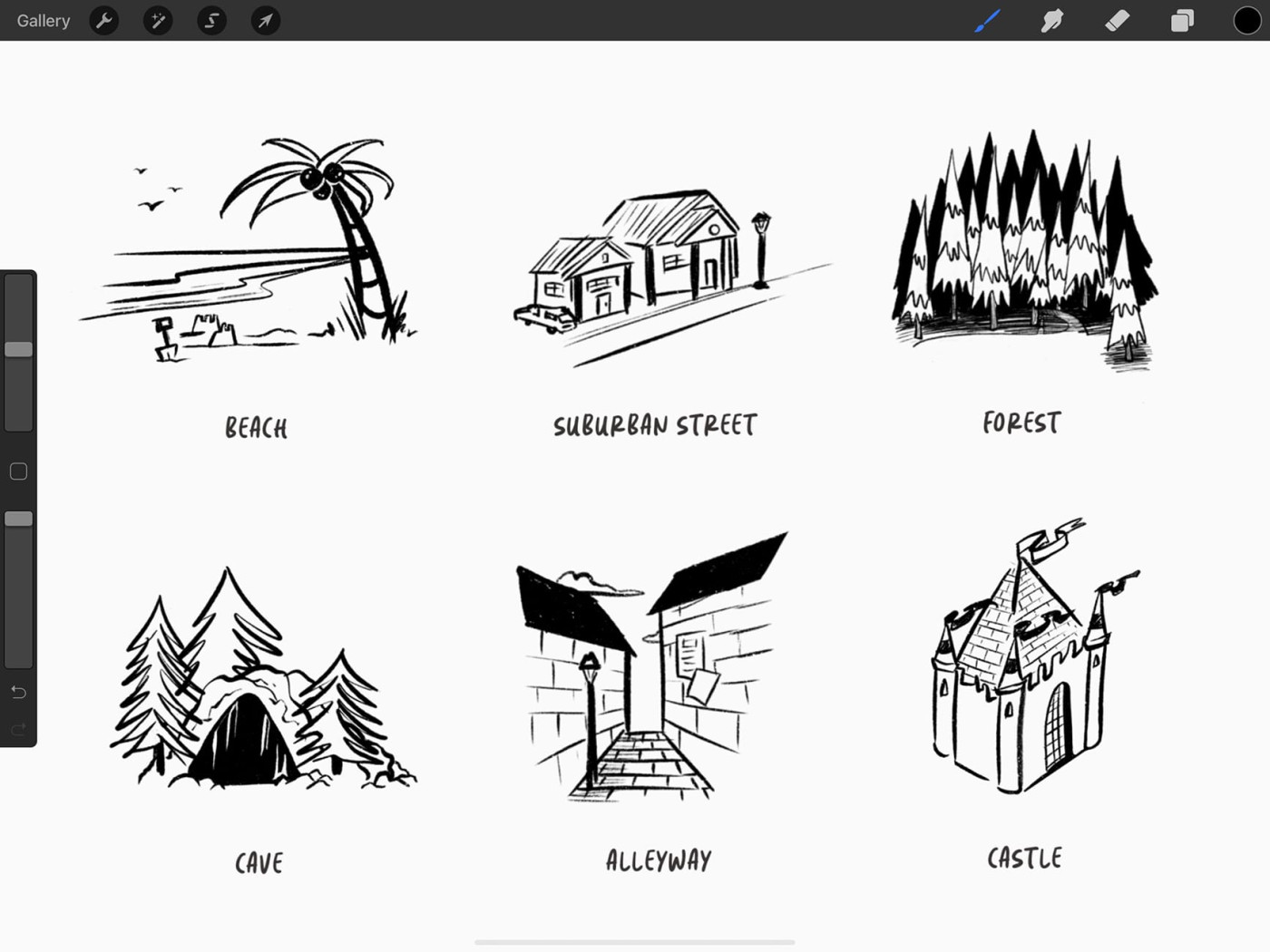 Download Options
Lesson Overview
Get creative brains whirring
ArtMash is a game invented by Procreate, played by artists all over the world. It can be used as a creative warm-up, to help break artist's block, or to get you outside your comfort zone.
Students take three prompts – an environment, an animate object and an inanimate object – and combine them together to create a piece of original art. Students can use one, two or three of the prompts, depending on their preferred level of difficulty. When complete, share with the rest of the world on social media to join in the ArtMash fun!
Educational Value
Students enhance and practice their art making skills using digital technology.
Students make informed choices about using various elements to represent a theme or subject matter.
Students engage divergent and creative thinking skills to bring together unlikely elements in a cohesive way.
All you need is an iPad and the following apps:
Procreate