Scientific communication
Visualizing data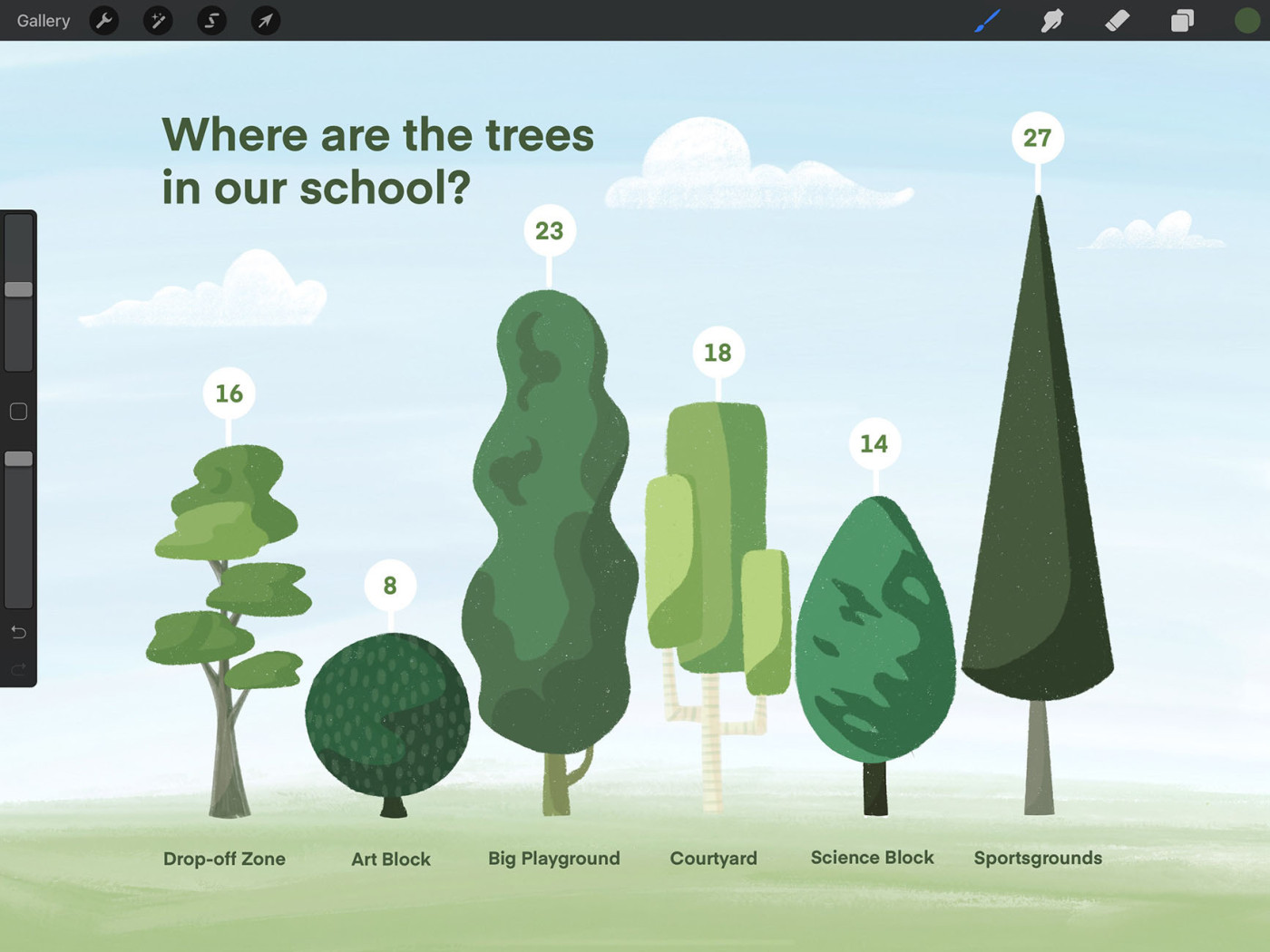 Download Options
Lesson Overview
Be the researcher
Communicate your research in a way that's meaningful and engaging by creating graphic data visualizations to share with the whole class.
Students will collect and analyze their own datasets, and develop both technical and a graphic representation of the trends they discover.
Educational Value
Students will formulate a research question, gather data, and create an appropriate graph to discover trends and patterns within their dataset.
Students will understand the roles of scientific charts and graphic visualizations in scientific communication.
Students will use digital technologies and creative processes to aid scientific understanding.
All you need is an iPad and the following apps:
Procreate
Numbers