Social and emotional learning
Mindful designs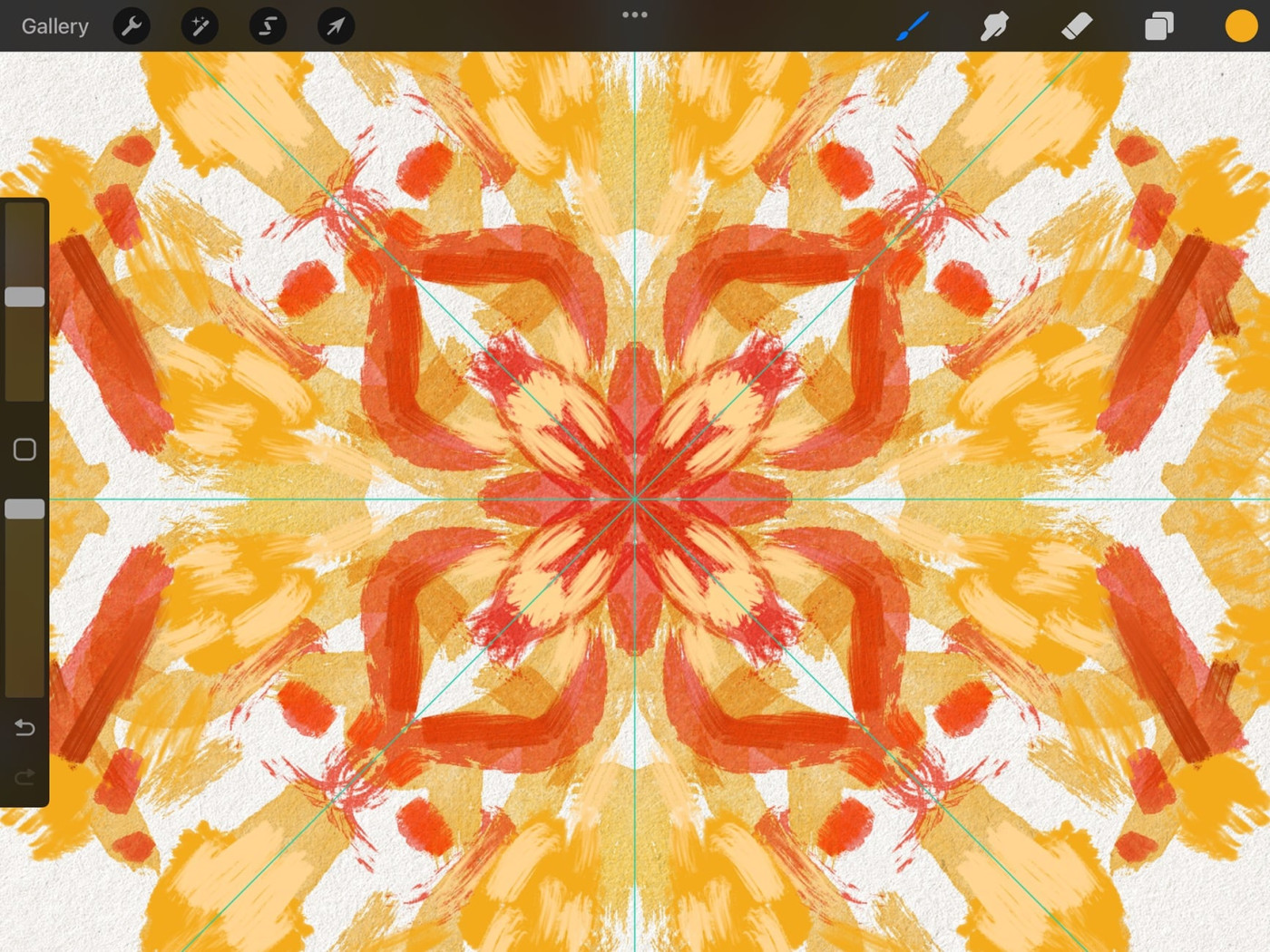 Download Options
Lesson Overview
Let your mind wander.
Make mesmerizing patterns with this mindful and exploratory drawing exercise using Procreate's Symmetry Guides.
Whether you choose to let your mind wander or practice gratitude, this is a great creative warm-up and way to break through artist's block.
Educational Value
Students will use Procreate's Drawing Assist tools to learn about symmetrical design.
Students will engage in a mindful illustration practice, and build creative confidence as they explore what it means to draw intuitively.
All you need is an iPad and the following apps:
Procreate